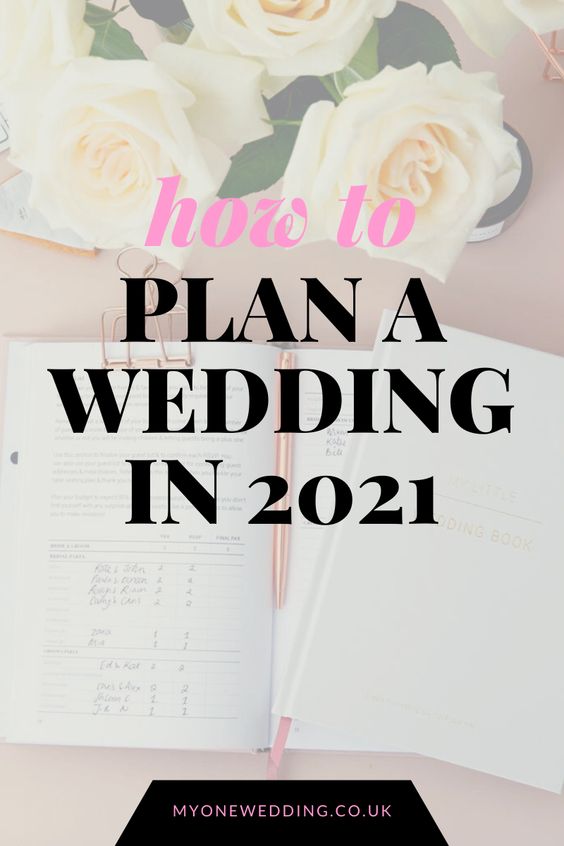 Engaged? Wedding planning in 2021
So you're now engaged, let the celebrations commence! After the initial rush of oohs and ahhs over your gorgeous ring and the celebratory screams, calm down, it's now time to come down from cloud nine and start planning the biggest day of your lives! You'll need to know where to start and whether Covid restrictions will have any impact in your planning. 
Currently three quarters of the population of England are now under Tier 4 restrictions, which bans weddings except in extraordinary circumstances.
Before anything, you and your partner need to sit down and establish whether you are open to the idea of a smaller, more intimate ceremony and to party at a later date. If this is out of the question then try to book your wedding for next year in 2022. You will know what the right decision is for you. Everyone's situation is entirely different, sit down and work out what aspects of your wedding are non-negotiable and what parts you are prepared to let go of.
Given the anxiety about the whole situation, if you have no pressing rush to get married, then it's probably best to look for a for 2022 wedding date or beyond. Most venues require you to have wedding insurance before they will take a booking, and if you cannot obtain a policy at present, this is probably going to be the biggest delay of all.
If you both really want to be married and are prepared to alter your plans if things are still not right then try and get hitched with a smaller crowd and go with the flow, it will still be amazing! There are many upsides to a downsized wedding.
However if you really want the big day and do not want to cut anyone out or change your vision then it may well be safer to plan for further ahead 2022/2023.
First things first, booking the venue, catering and photography is really important. Try and negotiate smaller deposits and agree covid-19 plan with venue and suppliers before booking anything in 2021. Check out our top tips for planning a wedding on a budget and alternative wedding venues. With the tier system in place, it will be a little more difficult to travel to venues and view them in person. Other options could be a video call or a virtual tour with wedding coordinators.
Many 2020 couples are still experiencing anxiety and doubt about their 2021 dates. At the moment, it is impossible to know what could be possible within the upcoming weeks and months. With so many postponed 2020 weddings, venues and suppliers are of course prioritising and rescheduling them before taking new bookings, so this may well impact on your available venue and supplier choices.
If you are currently stuck in limbo not sure what to do about your booked 2021 wedding, we're so sorry you're experiencing this. Look at what you've paid out already, what you can afford with current income and what it will cost you to postpone or cancel. Ask the venue for a definite date by which they will let you postpone. Hopefully having all this information will help you work out your options available. It's sensible to contact your venue and arrange a second preliminary wedding date incase anything happens whereby your first date has to be postponed.
Britain will be in a "different world" by summer, Boris Johnson said last month as vaccines and testing pave the way for large gatherings such as weddings. The prime minister said that people should have "confidence" that couples would be able to "get hitched in the normal way" next year. The hope is that weddings of 100 guests and more could be allowed by summer, and perhaps even Easter.
Reassessing decisions
The second lockdown has offered time to get organised, however it is truly testing to all couples waiting for an answer. Do you hold tight and wait in hope for positive announcements of lifted restrictions or postpone? As lots of couples have already set the date and paid deposits, they are continuing on with their plans, keeping open minded about the possibility that they may have to downsize or postpone. On the other hand, things can change a lot in a year and especially with vaccines and testing rolled out there is really no knowing what might happen.
If you are sticking with your early 2021 wedding and are waiting on more news, your venue should be able to carry out a risk assessment and let you know how many guests they will be able to accommodate with social distancing if anything changes. If you're both continuing with your 2021 wedding plans, does the venue allow you to book for 15 guests and provide transparency on the impact of increased attendees if restrictions lift?
Guest List
Family and friends will totally understand your limitations, whether its lowering numbers or postponing. State on your invite that because of Covid 19, all guests must make sure that their flights and accommodation are refundable. 
If hotels are non refundable then seek other options for your guests. Perhaps there's an Air Bnb which may be more flexible and accommodating.
Digital Help
Sending out digital invites or update a wedding website/Facebook page to keep your guests well informed. This will save you both time and money, whilst remaining more efficient and convenient for everyone to keep up to date with announcements.
Staying Positive
We may be indoors for now, but before we know it weddings will be in full bloom again. We can't wait to start celebrating next year. Check out your 2021 planner and pencil in those important dates, they're reasons to celebrate and get dressed up throughout the year. Include birthdays, anniversaries and personal milestones. This task will ensure excitement as you plan ahead in a celebratory spirit. We all need to focus on positivity a little more, especially after all that this past year brought.
Remain positive but realistic, no one can predict what will be happening in the next few months. Remember your wedding day is about declaring your love and commitment to another person. Now the real fun part begins, enjoying a lifetime of happiness and different experiences that you will share together in your now entwined lives. Marriage isn't about the wedding day, it's the marriage that comes with the months and years ahead and all the amazing things you will both achieve in your lives together.