Whilst you can hardly believe that your daughter or son are starting a journey of their own by 'tying the knot' It only seems like yesterday that you too set forth on your own journey into family life and motherhood.
Whilst a celebration of marriage is a wonderful declaration of love it would be naive to think there would be no trials and tribulations along the way. Wedding arranging, be it watching at the side lines or lending a hand, there is no denying, can be stressful. So let Phase Eight's new Mother of The Bride collection be one at least one easy tick off your ever expanding 'to do' list!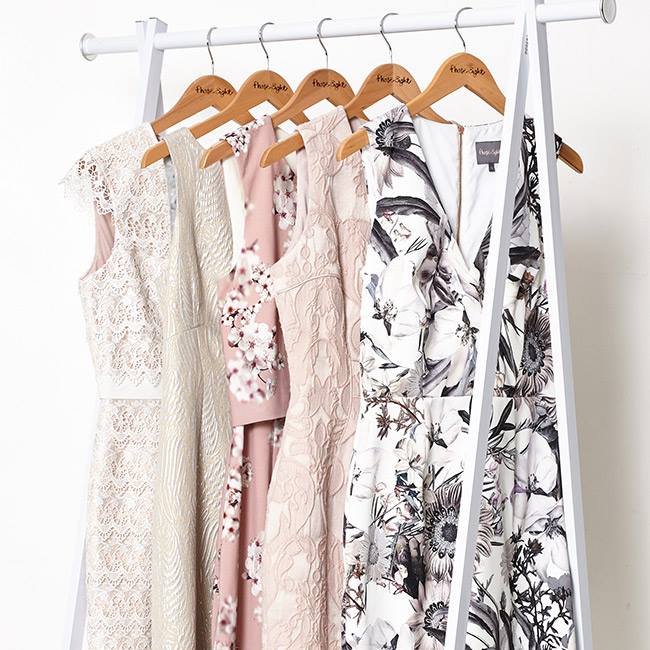 A Mother of the Bride outfit would have once consisted of endless an array of over padded suit jackets and a larger than life hats, the advancing years have thankfully been kinder. With higher quality designs and cuts whilst retailing sophisticated glamour, mothers of the bride can now look and feel confident and svelte whilst remaining comfortable throughout the day. Phase Eight also have an amazing free styling service, book an appointment now and find your perfect outfit for the special day.
Here at My One Wedding we have hand picked our favourite must have outfits for any Mother of the Bride or groom to be from Phase Eight's SS17 collection….
One Tone Dresses
This beautiful fitted dress features an intricate beading and sheer round neckline for extra coverage. With an embroidered waistband that flatters and compliments the middle half, this classic cut shift would be perfect for the big day.
This elegant longer length jacket features ¾ sleeves and oversized cuff detail, for perfect arm coverage, a collarless neckline and glamorous embroidered jacquard design. Wear over your dress to add confidence to your look whilst still exhibiting elegance. Matching Janie Dress is also available.
The perfect dress for women with curves. The Mia Lace Dress features a round neckline and lace overlay bodice. The peplum finish will add definition and structure your middle half for a flattering and feminine finish. Matching Mia Jacket is also available.
Phase Eight's mother of the bride and groom collection have a stylish collection of cropped ¾ length jackets to finish off any outfit perfectly adding comfort and elegant coverage. The range consists of pretty pastel colours which create the perfect on trend look.
Printed Dresses
Phase Eight have some spectacular printed dresses which are very seasonal and modern. Printed dresses have a beautifully slimming effect and adds a splash of colour for women interested in wearing tones other than pastels. These dresses would be perfect for the up and coming warmer months…
Features a floral print in contrasting colours of black, Grey, cream and pink. Perfect for Spring with a matching Jacket available.
A wonder array of printed mixed flowers, in cream and black with a flattering v neckline and back split this flattering dress again comes with matching jacket.
Fascinators
Phase Eight have a collection of stylish, contemporary fascinators which have now far out do the original classic hat to adding a touch of enchantment your overall outfit, whilst gently framing your face for a soft and more subtle look. All fascinators are set on a comfortable headband which sits neatly on top of your hair.
Finally no outfit is complete without a stylish clutch for everything you'll need for the day ahead. Ideally sized to hold a few items of make up, a mirror money and phones.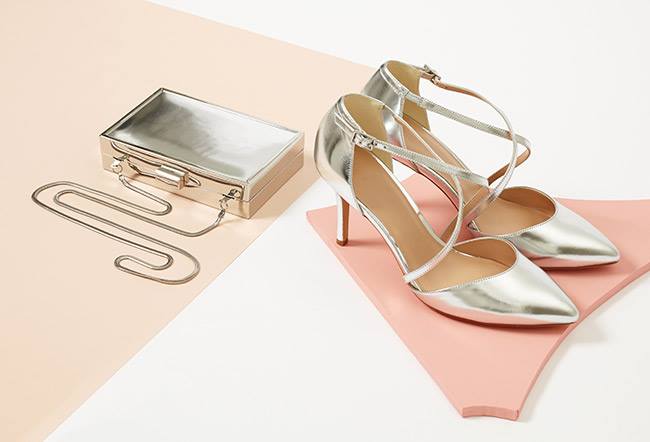 The Anita Leather clutch bag swing towards the more contemporary feel. They are plenty of options to choose from. So why not have a look for yourself today!