Here at MyOneWedding we love affordable bridesmaid dresses from the high street, which will not break the bank or sacrifice on quality. If you haven't discovered the bridesmaid dresses from Hobbs yet we know you'll be impressed. Invest in dresses your girls will actually love and want to wear again! These feminine yet versatile designs are perfect for a wedding and come in a variety of colours, styles and lengths.
Ollie Dress, £249
The Ollie dress is a true show-stopper with its embellished bodice, capped sleeves and cinched in waist. The skirt falls effortlessly to the floor, perfect for a bridesmaid in all seasons!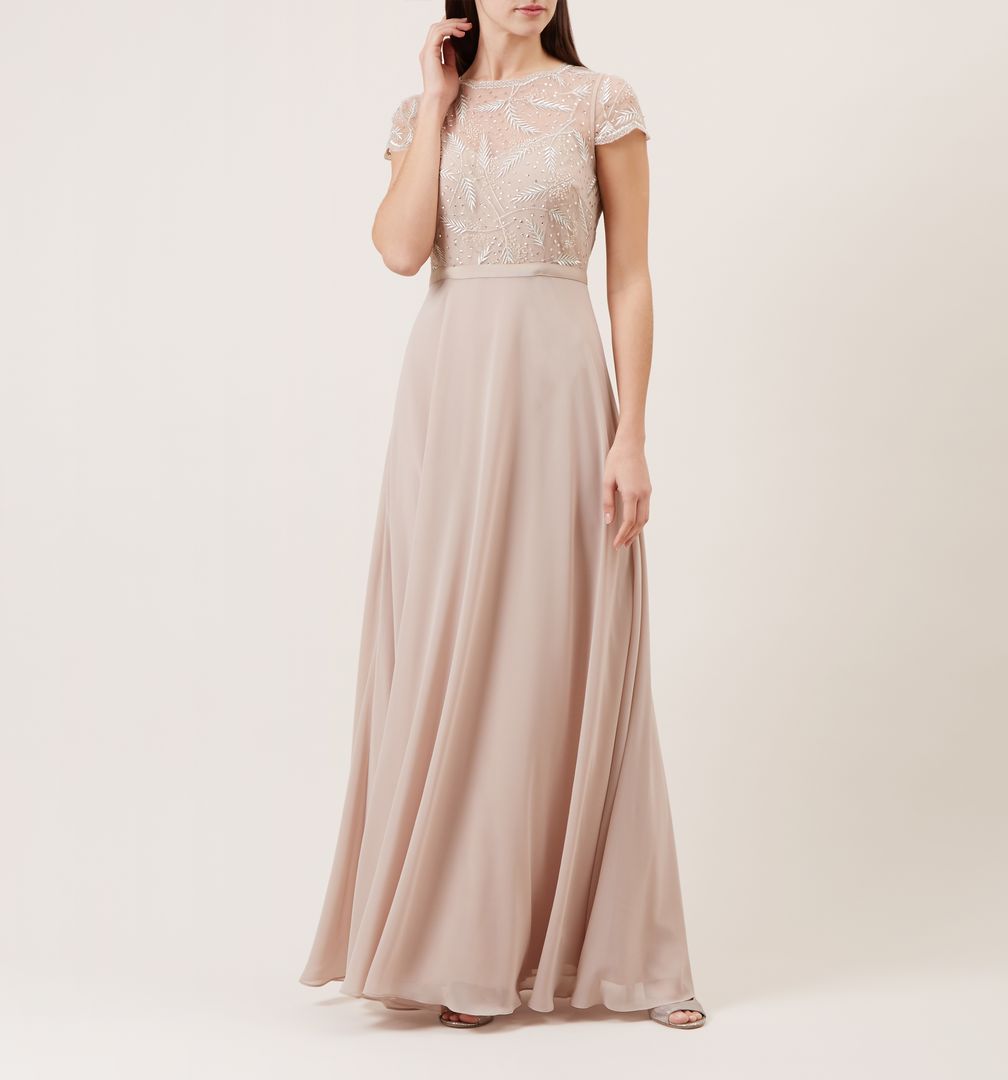 Ashling Dress, £139
If you're looking for a short bridesmaid dress, the Ashling dress is ideal. It features a sheer mesh bodice, a wide ruched waist band and knee length skirt. Elegant and simplistic, this dress is available in navy, mint and cornflower.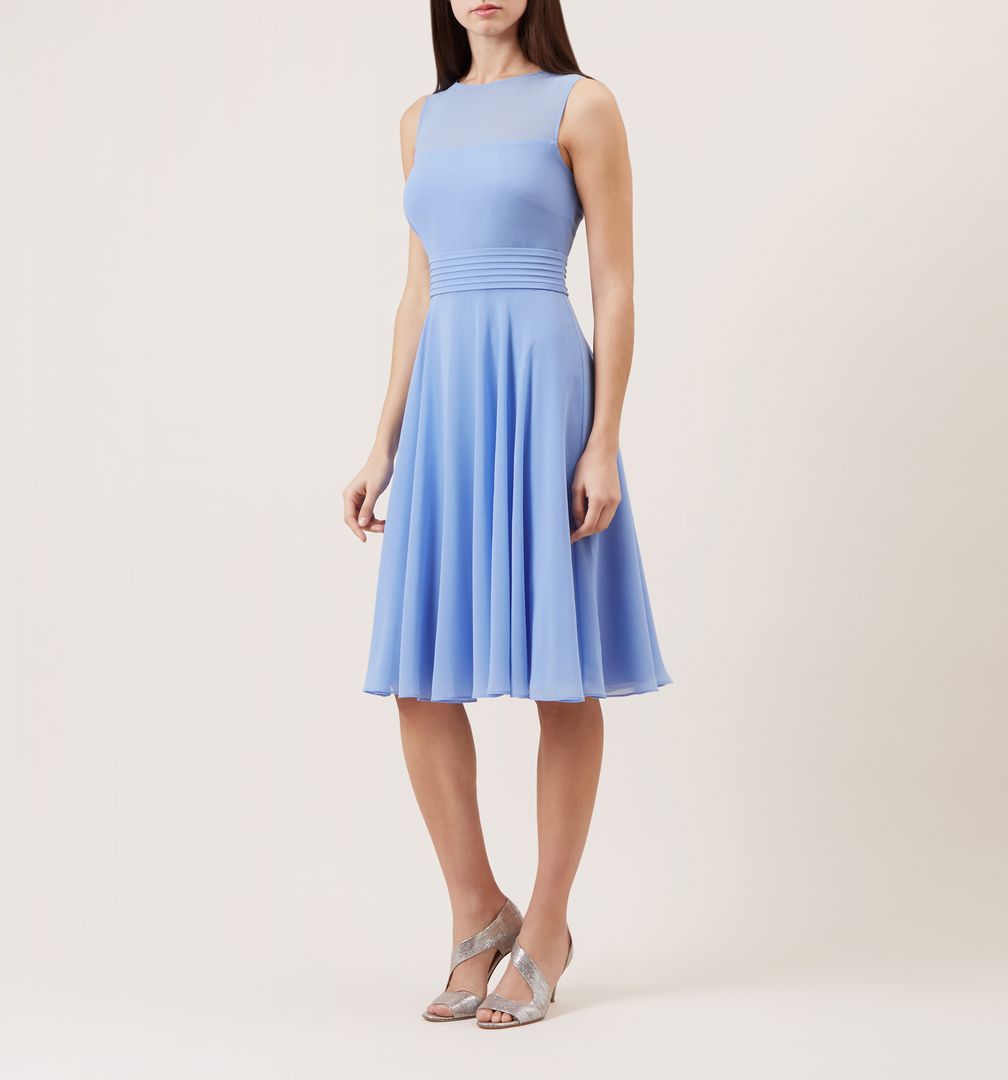 Alexis Maxi Dress, £159
A classic design, the Alexis maxi dress is a sophisticated choice featuring a halter tie back neckline, a nipped in waist and floor sweeping skirt. The bow at the nape adds a feminine touch and looks stunning with an up hair style.
Limited Edition
This dreamy limited-edition collection features exquisite embellishment and florals hand painted in Italy. These pieces are now in the sale at incredible prices, hurry before they all go!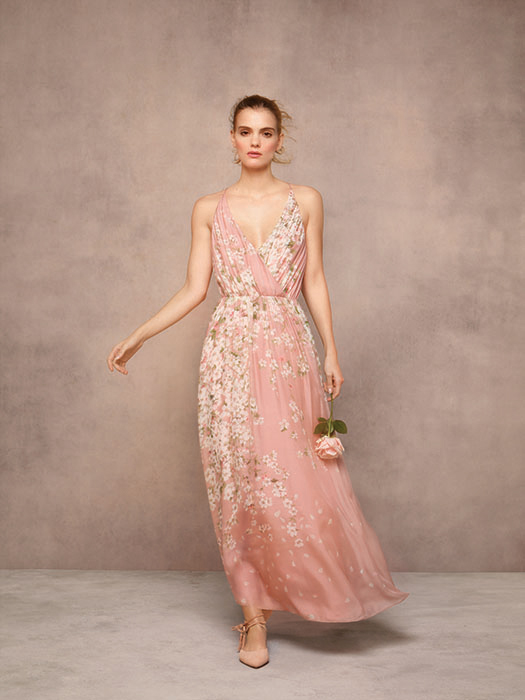 Finishing Touches
Hobbs makes sure you look amazing from head-to-toe. Co-ordinate your bridesmaids accessories and add the perfect finishing touches.