This week on the blog, we've been exploring Marks and Spencer's and what they have to offer a bride planning her big day. Quite simply, M&S have everything you need to have an amazing wedding! From fashion to food, all of the bridal party are sorted with a one stop wedding shop. Last but not least, what about gifts? We've all been there; trying to find that special present for the bride and groom. These days, it's common for the newly weds to ask for money towards their honeymoon or rainy day. However, if no gift list or money request has been stated, then you mustn't turn up empty handed. With hundreds of different gifts for the happy couple at reasonable prices, take a look at what M&S have to offer.
With celebrations right left and centre, champagne never goes a miss! Treat the bride and groom, Marks and Spencer's have quality selection to choose from. Here are a few of our much-loved favourite gifts which will complete any newly wed's new home with a smile.
Homeware
Make sure the bride and groom are sipping their bubbly in style whilst enjoying new beautiful additions to their home! Elegant glassware is the perfect gift, something that will be used for years at special times and entertaining guests. Another option is to invest in deluxe bedding, from colourful embroidered thick throws to classic soft bedspreads, M&S's luxurious bedding is the perfect gift for the newlyweds. When it comes to entertaining, a set of china dishes which can be dressed up for dinner parties or used on a daily basis is ideal.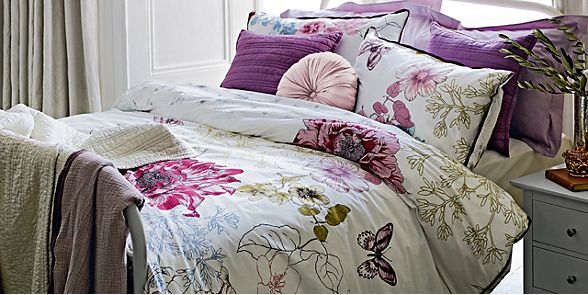 After the wedding, the new Mr and Mrs will be exhausted and full of emotions. The pair will be unwinding and looking back at their amazing experience reminising. This is the perfect time to send them photos you've captured of their big day. Photographs they've never seen before will be a wonderful gift displayed in a stunning photo frame.
A vase is a wonderful gift too, especially after the wedding when they'll be many bouquets left over! A beautiful vase is timeless and will be used forever.
Gift Cards
If you'd prefer the bride and groom to choose their own present, then purchase a gift card for them to spend in store or online at their own convenience.
Want more bridal inspiration? Visit Marks and Spencer's wedding hub to choose your perfect gift. Happy shopping!